After selling the ZX6R this bike was listed on FB for a good price and since it's the exactly same year, make and model as my other bike they can share parts, so I did a deal. It came fully race prepped with,
race fairings
rearsets
Two Brothers muffler
ignition delete
rear brake reservoir delete
clip ons
steering damper (Ohlins, I think?)
15F 45R sprockets 520 chain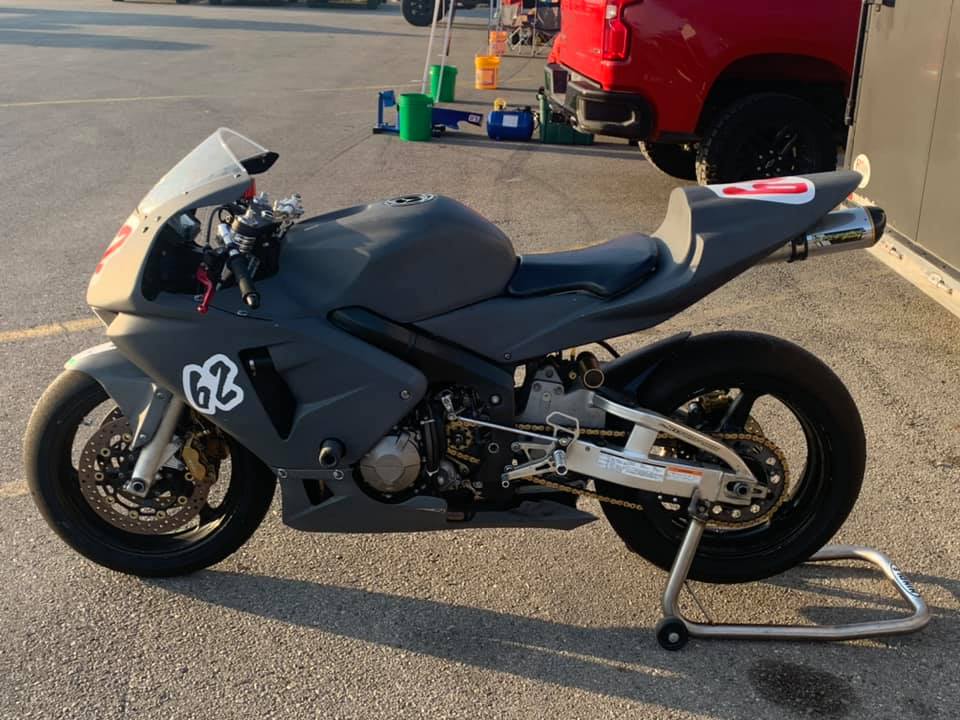 The grey paint is just primer so the first when it got home was peeling all the stickers off ready for painting. Coincidentally there was also a Power Commander III for sale on FB Marketplace that was great since this bike didn't have one. While installing it I found that the other bike had a PC V but the main difference from the III seems to be an extra column in the maps and no manual buttons. I went over all the suspension clickers and set them to stock, the rear preload was at 4 while the other bike was at 3 but figured I'd like to try it and the fork oil has been replaced with Amsoil 10wt.
The steering damper on this bike should help with the nasty head-shake over the bumps coming out of Big Daddy if you get off the 10cm wide calm zone – with that and the other race parts, this might as well be the new A bike. The funny thing is that I feel a bit bad for the other bike that performed fantastic all season but has now been relegated to B/rain bike!
The paint booth has been set up in the trailer again, since all the panels are getting painted this time, I'm thinking of just doing it all dark grey and then applying decals.
My SOAR race license and registration for Round 1 of 2022 are in and I even bought team Stu73 shirts for me and my wife, looking forward to seeing how I get on with the new bike.