To install the little bikini fairing on the SV650 I needed to find a way to mount the rev counter and find some bulbs and connectors.
For the clocks I decided to try and clamp them to the screen type part of the fairing and after several iterations this is what I ended up with.
I measured the distance between the holes on the original mount to make the plate and at first incorporated the clamp into the plate but realized it was easier to have separate clamps so I could change them and not have to print another plate with each change.
The first few clamps worked loose when going over bumps but these latest ones are tighter. Here they are fresh off the printer, the clamps are ABS and the plate is PET-G.
… and here they are installed on the bike.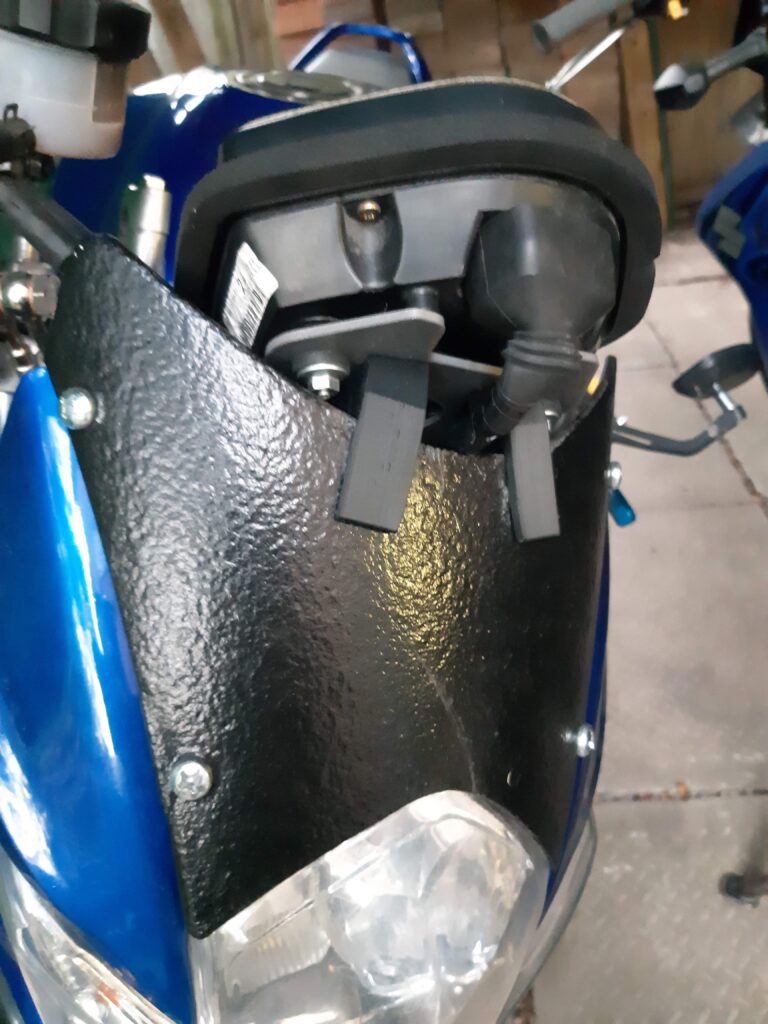 The bikini fairing came with the ZX6R and had no bulbs or connectors, Denny at TSR found some bulbs for me but the only place I could find connectors was on Amazon and they were located in China.
I decided to try and print some. I measured up the socket in the fairing and then drew up the holder and a plate for the electrical connections.
A while back I bought a bag of different sized springs for something on the Porsche, in there I found a couple of springs that happened to fit in the holder nice and not block the holes for the wires. Then I found a couple of brass fittings in a box of parts I got with an RC helicopter that I soldered on to the wires and then pressed into the holes in the plate. Since there are two bulb sockets in the fairing for high and low beams, I only needed one wire in the plate. I struggled to find a way to connect the ground to the bottom of the holder and ended up just jamming the wire between ID of the socket in the fairing and the OD of the holder.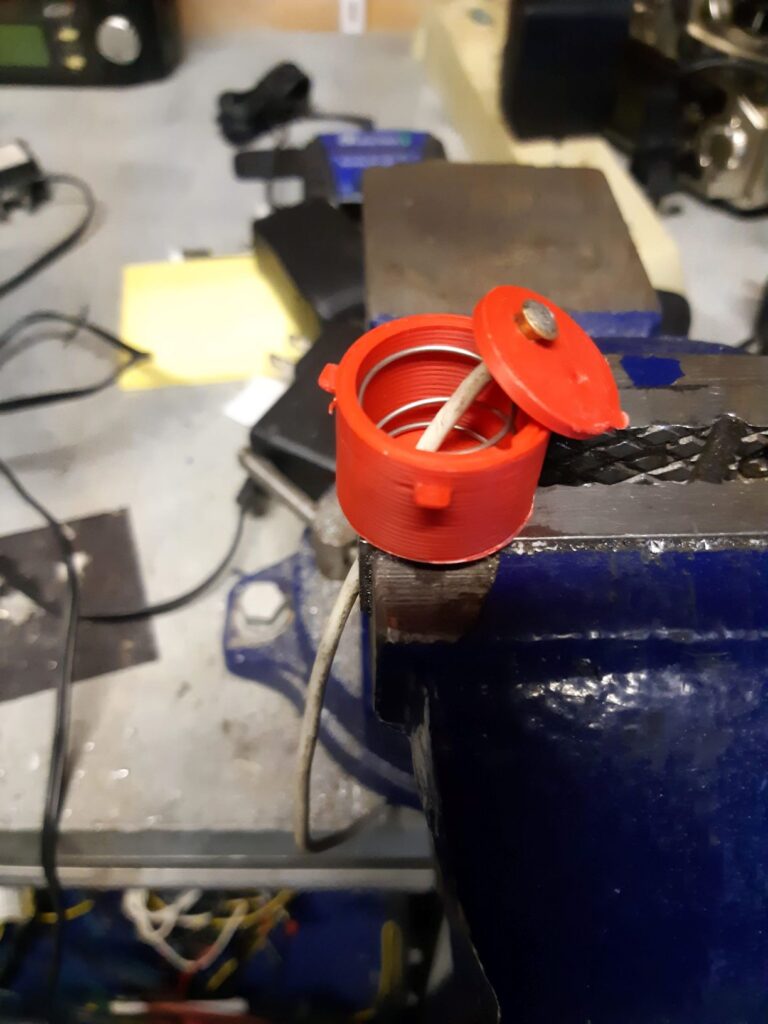 The ground wire was a little loose at first but I tie wrapped the harness so it wasn't pulling on the wire and found a spot on the socket that held the wire tighter and now they're working great!