Repair Dent in Exhaust on a 2003 KTM 125sx
Through a recent trade, a KTM 125sx was acquired with a huge dent in the exhaust.  Dents like this, not usually as bad are very common on these exhaust expansion chambers and while the bike might seem to run ok, a dent this size must be having an adverse affect on performance.
Not wanting to run the bike like that, I decided to have a go at banging out the dent.  The seller told me that he had heard of some people fixing them with ice by filling the exhaust with water and then freezing it but that sounded a bit sketchy to me.
First of all I drilled a hole in the exhaust directly opposite the dent, big enough to fit a blunt drift through.
Then I carefully hammered out the dent making sure not to damage or pierce the metal.  It doesn't look that great but this should have much less impact on performance now and I could always get a protector plate to cover it.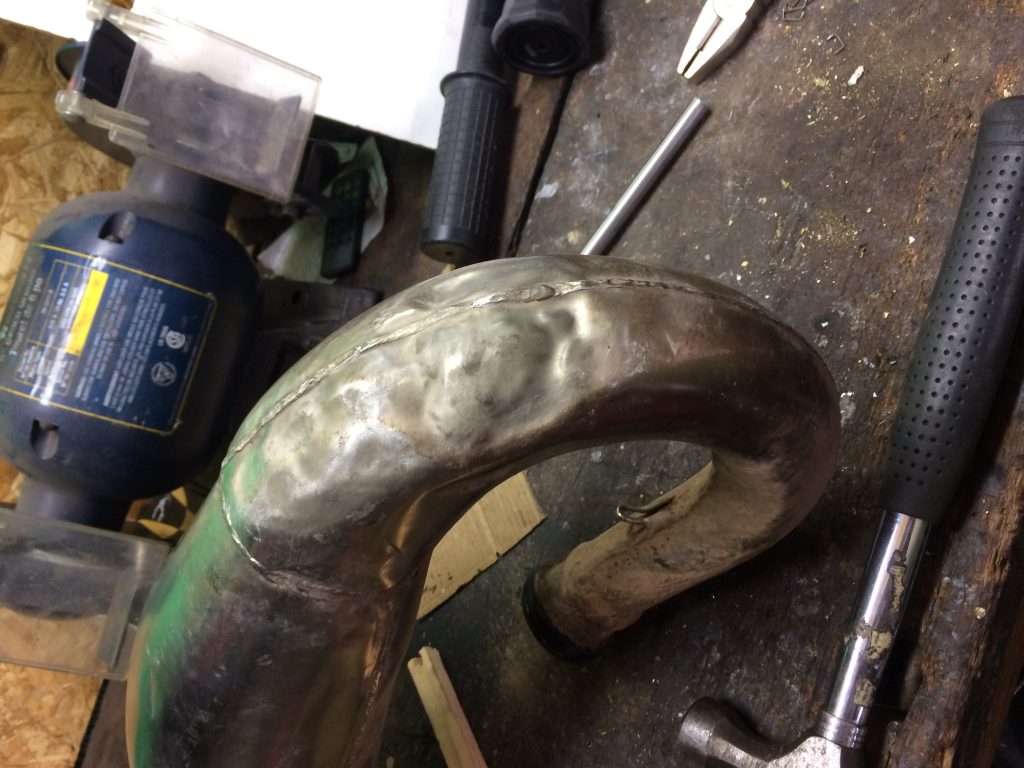 Finally, I cut a piece of metal to plug the hole and welded it in place.  Again not the best looking repair but since this is on the inside, it will be hard to see once the exhaust is installed.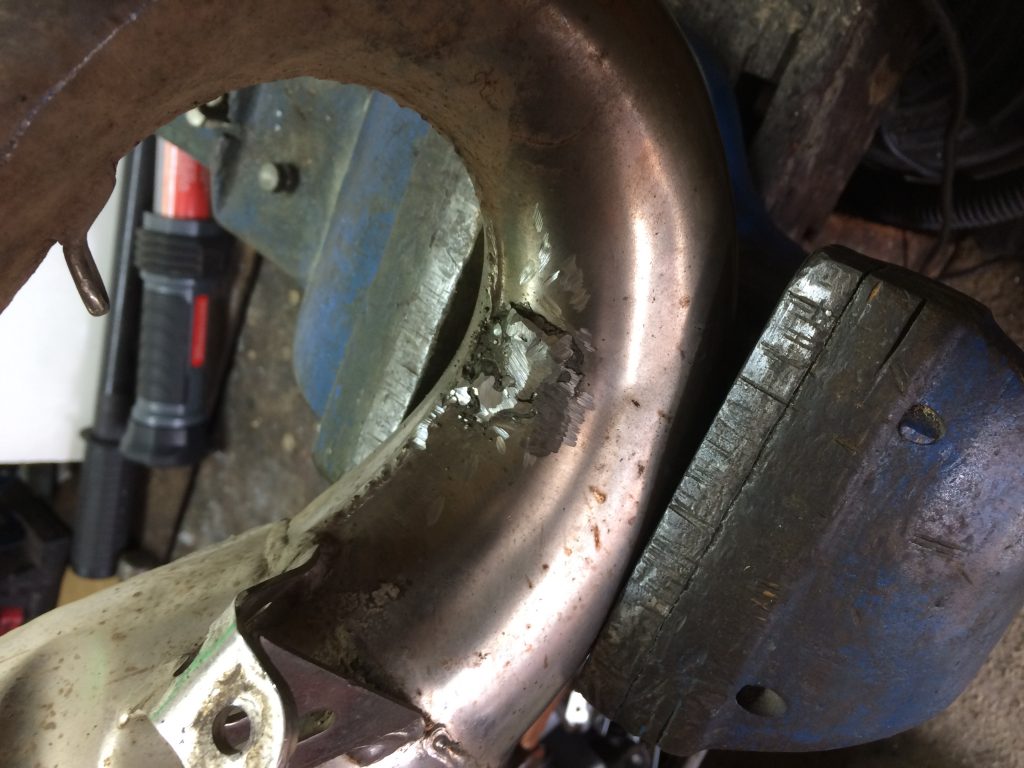 That's it, ready to re-install and hit the track …