My kid wanted to learn how to drive a manual gearbox and the winter beater was rusting away so when I saw this going cheap, I jumped on it.
To Do List
New hood
Fix rust over windshield 2
Replace parking brake cable
Repair or replace damaged fenders
Fix boost control valve code (N75?)
Completed
Late 2019
Fix rust behind front wheels – got a pair of silver fenders from super-neighbour Troy, May 2019 – Josh started sanding fenders. Josh finished painting the fenders black and rebuilt the rockers behind the front wheels. They were installed for about 1 week before someone reversed into the car and stoved the driver's side fender in when it was parked outside our house and drove off!! Effing A holes!
Replace vacuum S pipe – temporary tube in place until more motivation kicks in – Josh replaced the pipe while replacing a few worn vacuum hoses.
May 2019
Changed muffler tip because the previous one sounded like it was blowing.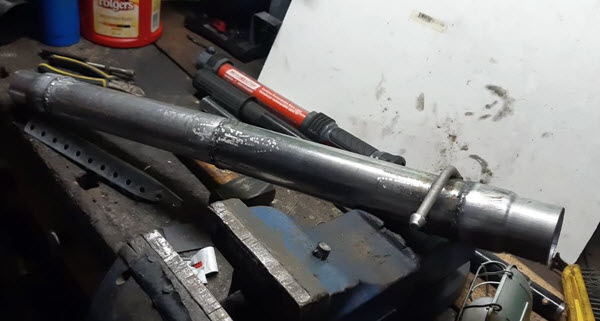 Josh straight piped the muffler and installed a new tip along with the rear skirt with muffler tip cutout that we got from Troy
April 2019 – Josh
CEL error code 16804 Cat Efficiency Low – found flex pipe was leaking, had it replaced $170
Coolant leak – replaced plastic manifold next to airbox, O ring was torn
Previous(Stu) - show more