We're planning on frequent visits to the track this year and I wanted to be able to transport all 4 dirt bikes and keep all the riding gear out of the rain.  We rented an open trailer from U-Haul last summer when we went camping but it was only 5'x8′ so could only really fit 3 bikes.  I was looking at bigger open trailers but I soon found that I would have to increase my budget or buy brand new from Canadian Tire where I could get interest free equal payments on their credit card.  As usual, the budget crept up until I found this 6'x10′ enclosed trailer.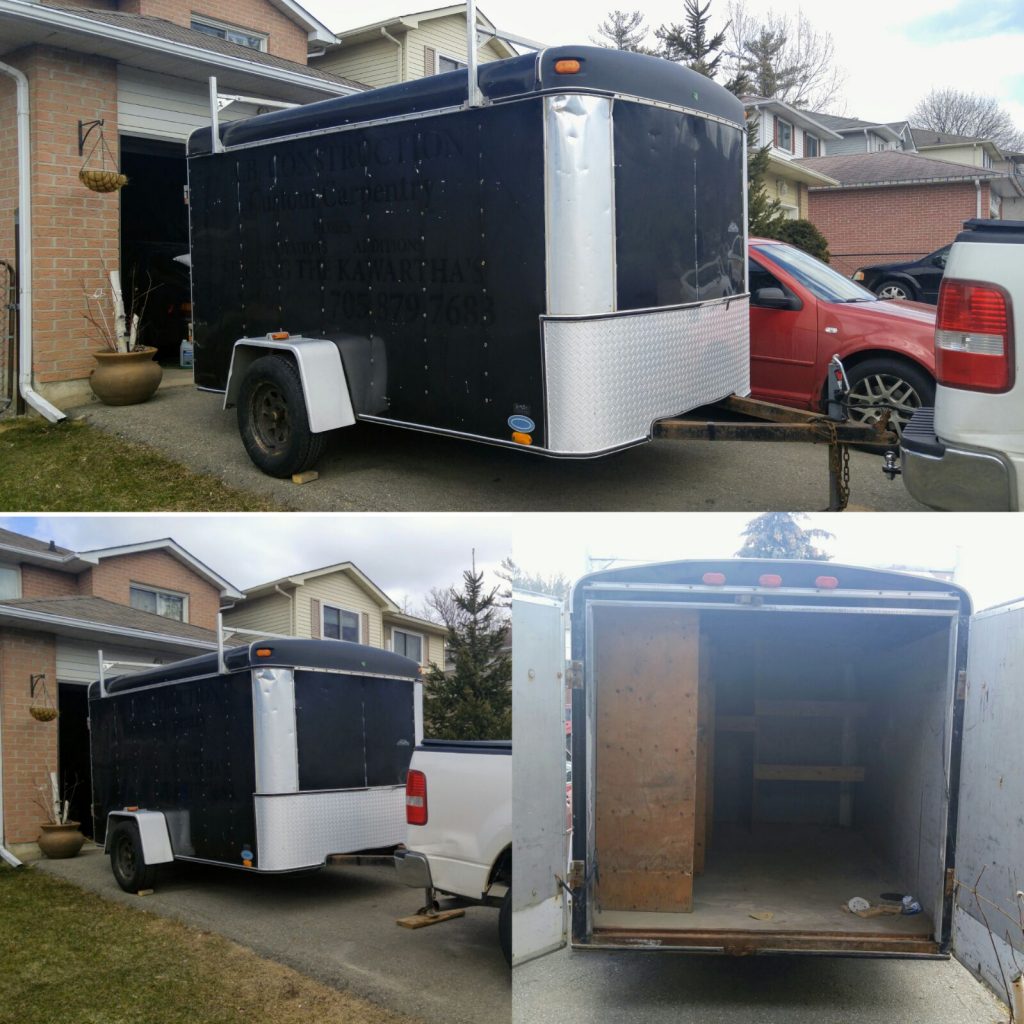 It has some issues but seems to be pretty solid and once I've cleared out the shelving, I think we should be able to get 4 bikes in.
To Do List
Paint frame underneath and welded door supports – 60% complete
Find a spare wheel – 205 75 R15?
Completed Tasks
Make some ramps – made one that locates on bottom door lock
Tidy up wheels – wire brushed and painted
Install new PS tail marker light
Tighten and grease wheel bearings, replace caps
Offer up all 4 dirt bikes
Repair side marker light and install new bulb in left tail light
Install tie-down anchors at front
Install shelf at front
Repair rear door supports – both had come away from the frame at the bottom, found that the screws are 8 point Robertson, removed frame, peeled back the panel and welded some metal brackets on 2 sides to re-attach supports to the frame
Purchase magnetic light
Register trailer and install plate
Obtain more tie-down anchors – 8 for $25 off Kijiji
Fix interior panel at rear
Remove all shelving
Fix wiring for lights – bad joints at the connector
Pick up 2 x padlocks for hitch and door